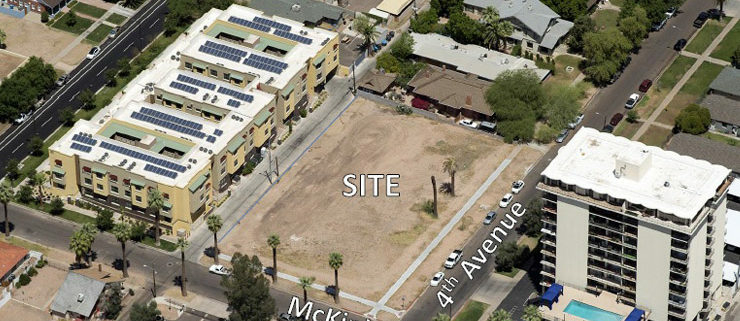 Future McKinley Row Townhome Site – Phoenix, AZ
Loan Amount: $650,000
Capital Source: Tower Capital Partners, LLC
LTV: 73%
Interest Rate: 10%
Term: 6 months
Purpose of Loan: Acquisition Bridge Loan
Transaction Details:
Tower Capital secured construction debt through a bank for the planned 18 unit townhome development for the site. With construction not scheduled to begin until spring of 2016, the lender was unwilling to close the loan until closer to the time of financing. To assist our client in closing on the land, we effectuated a private money loan through Tower Capital Partners, our in-house bridge lending division, with a signed commitment for the bank financing already in place.
About Tower Capital:
Tower Capital was founded to enable owners of commercial real estate to achieve their investment goals with the least amount of time, energy, and cost, while creating surety of execution and peace of mind.
Established in 2015 and headquartered in Phoenix, Arizona, Tower Capital provides customized structured financing to investors throughout the United States. We specialize in debt and equity placement ranging from $2 Million to $100 Million and have financed over $500 Million for our clients since inception. We focus on independent financial advising with an entrepreneurial mindset, market vigilance and personalized attention to every client.