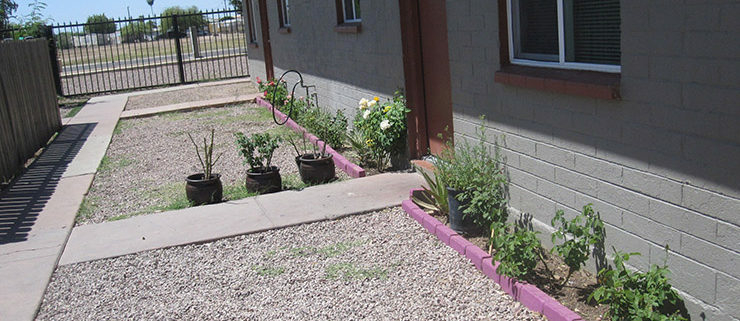 Gran Jardin Apartments – Phoenix, AZ
Loan Amount: $8,800,000
Purpose of Loan: Acquisition Bridge
Capital Source: Balance Sheet Bridge Lender
80% LTC / 88% LTV
Term: 24 months + 12 month extension
Interest Rate: LIBOR + 465 bps
Amortization: Interest Only
Non-Recourse
Transaction Details:
Waterfront Apartments is a 288 unit "C" class multifamily property located in Phoenix, Arizona. The property was originally built in 1979 and contains a mixture of one and two bedroom units. In 2010 the property was foreclosed upon by the lender and was operated as an REO until it was purchased by Tower Capital's client through an auction sale.
The Los Angeles-based buyer is an experienced real estate investor who owns approximately 2,000 apartment units in the Phoenix metropolitan area, along with a multitude of other assets throughout California. Their goal was to secure financing that would incorporate the purchase price for the asset plus auction fees, as well as provide capital improvement dollars for an extensive rehab planned for the property. In addition, they wanted the flexibility to sell the asset or place longer term permanent debt on the property post stabilization.
Tower utilized a capital partner that offers both balance sheet bridge, as well as agency and CMBS programs, providing the client maximum flexibility at take-out.  Since the lender will already be familiar with both the asset and the borrower, surety and smoothness of execution are maximized.
About Tower Capital:
Tower Capital was founded to enable owners of commercial real estate to achieve their investment goals with the least amount of time, energy, and cost, while creating surety of execution and peace of mind.
Established in 2015 and headquartered in Phoenix, Arizona, Tower Capital provides customized structured financing to investors throughout the United States. We specialize in debt and equity placement ranging from $2 Million to $100 Million and have financed over $500 Million for our clients since inception. We focus on independent financial advising with an entrepreneurial mindset, market vigilance and personalized attention to every client.