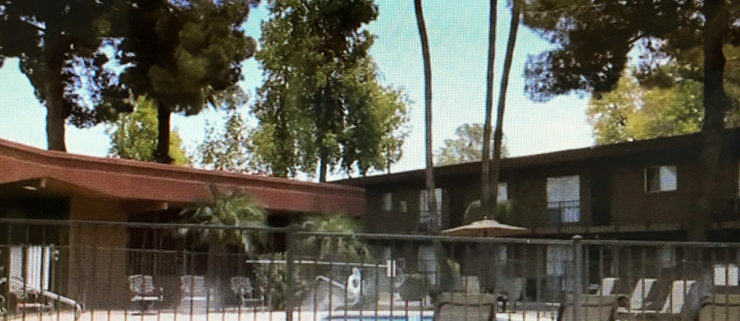 GC Square Apartments – Phoenix, AZ
Loan Amount: $4,875,000
Capital Source: Freddie Mac
Purpose of Loan: Acquisition
LTV: 75%
Term: 7 years
Rate: L + 253
Amortization: 1 Year Interest Only Followed by 30 Years For The Remaining Term
Prepay: 1 Year Lockout Followed By 1% For Years 2 – 6.5
Non-Recourse
Transaction Details:
GC Square is a 166 unit apartment project located in Phoenix, Arizona and is within walking distance to Grand Canyon University. The borrower is an experienced, local, full service real estate investment firm that owns and operates a variety of real estate assets throughout the Phoenix metropolitan area including land, single family residential, multifamily, hotel, and office properties. They intend to give the project a much needed facelift and improve the tenant mix to provide a clean, quiet and safe environment for its residents. Given the extremely close proximity to the growing university, the borrower believes that the project will benefit from an area in the midst of gentrification and revitalization.
The challenge on the transaction was getting Freddie Mac comfortable providing a full leverage loan on a "C" class property with limited financial history available. At the time of application there were only 8 months of historical operating statements provided by the seller, who had owned the project for less than one year. Tower Capital worked closely with the lender during their underwriting process by showing examples of how similar vintage assets were operating from both a revenue and expense standpoint. Tower utilized a combination of the borrower's budget, the available in-place financial data for the property, along with that of comparable properties to craft an underwritten NOI that was acceptable to the lender and would provide loan proceeds that would meet the borrower's investment goals and objectives.  
About Tower Capital:
Tower Capital was founded to enable owners of commercial real estate to achieve their investment goals with the least amount of time, energy, and cost, while creating surety of execution and peace of mind.
Established in 2015 and headquartered in Phoenix, Arizona, Tower Capital provides customized structured financing to investors throughout the United States. We specialize in debt and equity placement ranging from $2 Million to $100 Million and have financed over $500 Million for our clients since inception. We focus on independent financial advising with an entrepreneurial mindset, market vigilance and personalized attention to every client.