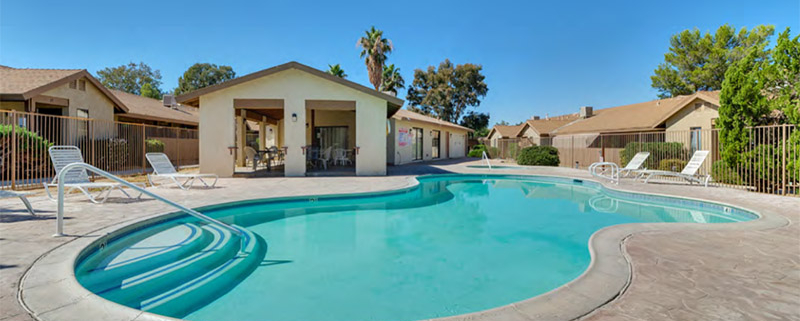 Quail Springs – Joshua Tree, CA
Loan Amount: $3,500,000
Purpose: Acquisition
Capital Source: Credit Union
LTV: 50%
Term: 15 Years
Rate: 4.40%
Amortization: 30 Years
Prepay: None
Recourse
Transaction Details:
Quails Springs Village is a 75-unit multifamily property located in Joshua Tree, California. The property consists of 11 single story buildings on a 7.15 acre site. All of the units are 2 bed / 2 bath units of approximately 975 SF with covered patios. Property amenities include 3 onsite laundry facilities (equipment owned by property), clubhouse, pool, spa, and a storage locker for each unit. Area amenities include the San Bernardino County's Sunburst Park and Joshua Tree Community Center
Tower Capital's client is an experienced multifamily investor based in Los Angeles. He owns and operates a portfolio of approximately 5,000 units located in California, Arizona, and Oklahoma. The borrower plans to tighten up the property operations and perform light renovations out of cash flow over the first couple years of ownership to boost NOI and overall value of the investment.
About Tower Capital:
Tower Capital was founded to enable owners of commercial real estate to achieve their investment goals with the least amount of time, energy, and cost, while creating surety of execution and peace of mind.
Established in 2015 and headquartered in Phoenix, Arizona, Tower Capital provides customized structured financing to investors throughout the United States. We specialize in debt and equity placement ranging from $2 Million to $100 Million and have financed over $700 Million for our clients since inception. We focus on independent financial advising with an entrepreneurial mindset, market vigilance and personalized attention to every client.