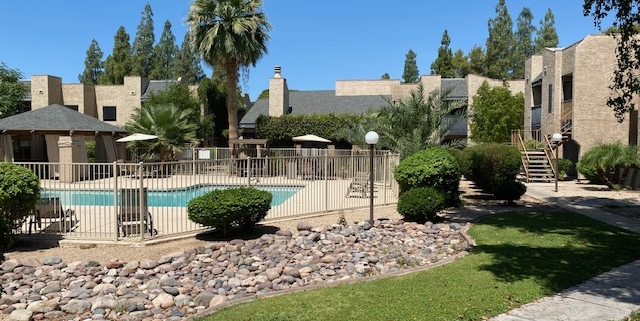 Cash-out Multifamily Refinance – Glendale, AZ
Capital Source: Fannie Mae
Purpose of Loan: Refinance
Loan Amount: $13,500,000
LTV: 75%
Rate: 3.33%
Term: 12 Years
Amortization: 3 Years Interest Only followed by 30 Years
Prepayment: Yield Maintenance
Recourse: Non-Recourse
Transaction Details:
Tower Capital successfully placed a $13,500,000 refinance loan on a 144-unit multifamily property located in Glendale, AZ.  The borrower purchased the gated community in May 2011 and has since performed extensive renovations including new granite counter tops, new washer and dryer sets, and stainless steel appliances.
The borrower was seeking a maximum cash out refinance and was able to qualify for a Fannie Mae conventional loan. Tower Capital was able to secure a 12-year fixed loan at a 3.33% interest rate, which was 9 basis points lower than on the original loan application. The first three years of the loan were interest only, followed by a 30-year amortization schedule.
Navigating through COVID brought challenges for all parties involved however from beginning to close, the process lasted only 45 days. The borrower resides in Canada which added another layer of tasks,  but overall it was a very straight forward transaction and we were pleased to help the borrower achieve their goals. Tower Capital worked very closely with the appraiser to ensure maximum possible value and loan proceeds and was able to secure loan dollars $200,000 over the original amount issued on the loan application.
About Tower Capital:
Tower Capital was founded to enable owners of commercial real estate to achieve their investment goals with the least amount of time, energy, and cost, while creating surety of execution and peace of mind.
Established in 2015 and headquartered in Phoenix, Arizona, Tower Capital provides customized structured financing to investors throughout the United States. We specialize in debt and equity placement ranging from $2 Million to $100 Million and have financed over $1 Billion for our clients since inception. We focus on independent financial advising with an entrepreneurial mindset, market vigilance and personalized attention to every client.