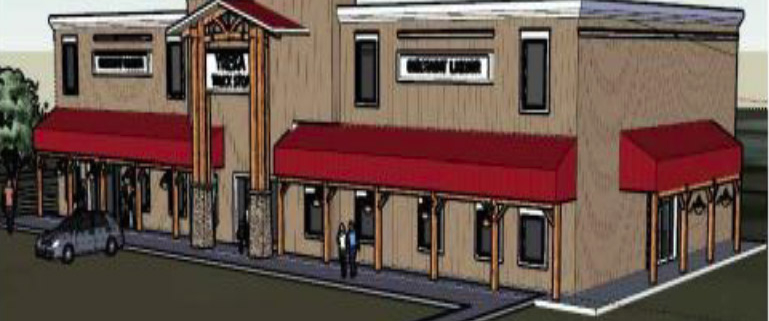 Yreka Truck Stop – Yreka, CA
Loan Amount: $7,494,000
Purpose: Construction
Capital Source: Bank
LTV: 75%
Term: 15 Years
Interest Only: 18 Months
Prepay: Step-down+
Recourse
Transaction Details:
Tower Capital has arranged a $7,494,000 first mortgage for the construction of a full-service convenience store, restaurant, liquor store and fuel station located in Yreka, California. The recourse loan secured by a regional bank provides the borrower with 75% of the total project cost and includes a guarantee by the State of California. The first mortgage offers 18 months of interest only payments which then converts to a 15-year term with a 25-year amortization. The rate during construction is 6.5% then converts to the 5-yr CMT + 3.50% which is subject to change every 5 years. The prepayment penalty on the first mortgage was 5%, 4%, 3%, 2%, 1% with up to 20% of principal paid in any given year without penalty. The prepayment penalty will reset every 5 years and also includes a 6-month open period at the end of the term. The 2nd mortgage which was guaranteed by the State of California carries an 18-month interest only initial term followed by a fully amortizing 15-year term.
The challenge with this deal was finding a lender to go to a remote area of California and provide a 75% LTC construction loan for a special use property. Tower Capital utilized its deep network of lenders to secure the construction lender and provide the leverage the Sponsor was seeking.
About Tower Capital:
Tower Capital was founded to enable owners of commercial real estate to achieve their investment goals with the least amount of time, energy, and cost, while creating surety of execution and peace of mind.
Established in 2015 and headquartered in Phoenix, Arizona, Tower Capital provides customized structured financing to investors throughout the United States. We specialize in debt and equity placement ranging from $2 Million to $100 Million and have financed over $500 Million for our clients since inception. We focus on independent financial advising with an entrepreneurial mindset, market vigilance and personalized attention to every client.