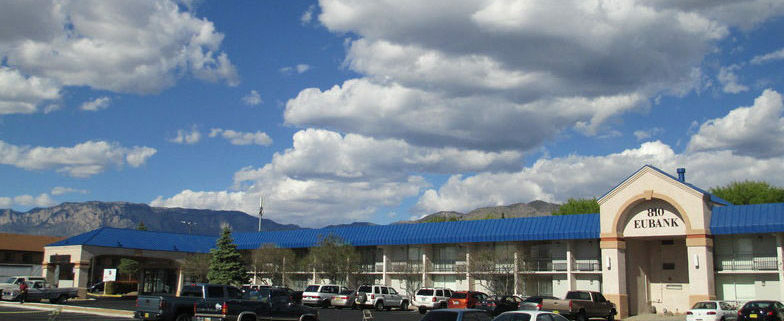 ABQ Encore – Albuquerque, NM
Loan Amount: $3,836,000
# of Units: 129
Purpose of Loan: Cash-Out Refinance
Capital Source: Non-Bank Lender
LTV: 69%
Term: 2 Years
Rate: L+620
Transaction Details:
ABQ Encore is a 129-unit market rate multifamily property located in the heart of Albuquerque, NM.  The property was acquired in November 2014 for $3,334,128. At the time of purchase, the property was being operated as a 150 room Ramada Inn. Also included in the sale was a popular onsite restaurant called Sadie's of New Mexico, currently in operation, and a conference center appurtenant to the property.
Since acquisition, the borrower has performed extensive capital improvements totaling $2.2 million, which includes converting several of the units into 1 bedrooms (leaving 129 total apartment units of which 21 units are 535 SF 1-bdrms and 108 units are 360SF studios), re-platting the restaurant to be on its own parcel with its own utility services, as well as extensive interior and exterior renovations to the apartment building.
The $3.83 million loan provided by a California-based non-bank lender provided cash back to the borrower to pursue future investment opportunities.
About Tower Capital:
Tower Capital was founded to enable owners of commercial real estate to achieve their investment goals with the least amount of time, energy, and cost, while creating surety of execution and peace of mind.
Established in 2015 and headquartered in Phoenix, Arizona, Tower Capital provides customized structured financing to investors throughout the United States. We specialize in debt and equity placement ranging from $2 Million to $100 Million and have financed over $500 Million for our clients since inception. We focus on independent financial advising with an entrepreneurial mindset, market vigilance and personalized attention to every client.