Tower Capital surpasses $1 billion in CRE financing since 2015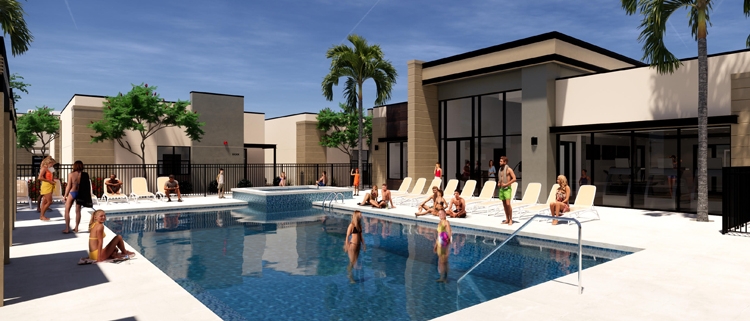 In June, commercial real estate finance firm Tower Capital successfully arranged three multifamily property loans totaling $44 million, which put the company over $1 billion in successful loan arrangements since its inception in 2015.
To reach this milestone, Tower Capital coordinated financing for:
• 143 loans
• 11,202 multi-family units
• 2,625 hotel keys
• More than 1.2 million square feet of office, retail and industrial real estate
"This is a huge achievement, especially for an independent firm like us," said Adam Finkel, principal, Tower Capital. "Our lean team is able to execute deals as well as, if not better than, the big shops in town, and reaching the $1 billion mark is proof of that." 
Finkel managed all three deals that closed in June. Each property is located in Phoenix and together they make up 524 units. Finkel secured cash-out refinances for each, totaling $44 million at a 3.125% interest rate. 
The professionals at Tower Capital have participated in almost every area of the commercial real estate industry including real estate brokerage, mortgage banking, securities, private lending, and development – across all real estate asset classes. The company was recognized by National Real Estate Investor as a 'Top Financial Intermediary' for total dollar volume of commercial real estate loans arranged. Tower Capital celebrated five years in business in March.
"I'm so proud of our team for reaching $1 billion in loans closed on the heels of our company's fifth anniversary," said Kyle McDonough, principal at Tower Capital. "It feels especially good to celebrate this win during such a tumultuous year."
Despite the coronavirus pandemic's effects on global markets, in 2020, Tower Capital has successfully arranged $248 million in financing for multifamily, hotel, land and retail properties. 
About Tower Capital:
Tower Capital was founded to enable owners of commercial real estate to achieve their investment goals with the least amount of time, energy, and cost, while creating surety of execution and peace of mind.
Established in 2015 and headquartered in Phoenix, Arizona, Tower Capital provides customized structured financing to investors throughout the United States. We specialize in debt and equity placement ranging from $2 Million to $100 Million and have financed over $1 billion for our clients since inception. We focus on independent financial advising with an entrepreneurial mindset, market vigilance and personalized attention to every client.
https://towercapllc.com/wp-content/uploads/2020/07/Tower-Capital.jpg
500
750
admintower
https://towercapllc.com/wp-content/uploads/2020/04/Tower-Capital-Logo-copy.png
admintower
2020-07-20 00:24:33
2020-07-31 00:25:10
Tower Capital surpasses $1 billion in CRE financing since 2015