Tower Capital Secures a $60M Loan for Liv Goodyear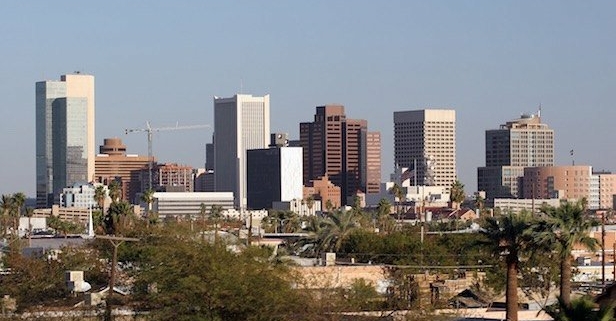 The funds were used to acquire a brand-new, class-A, multifamily apartment community.
class-A, multifamily apartment community. The deal at Liv Goodyear contributes to a record-breaking quarter for the company, which is on track to close $250 million during the final months of 2019. The company also broke its annual record, closing on more than $400 million this past year.
Located at the southeast corner of West Virginia Avenue and 153rd Drive in one of the fastest-growing cities in Arizona, Liv Goodyear is a 326-unit institutional-quality apartment community offering cutting-edge amenities and meticulously groomed grounds.
By Kelsi Maree Borland | December 26, 2019 at 04:00 AM
Read entire article on GlobeST.com
About Tower Capital:
Tower Capital was founded to enable owners of commercial real estate to achieve their investment goals with the least amount of time, energy, and cost, while creating surety of execution and peace of mind.
Established in 2015 and headquartered in Phoenix, Arizona, Tower Capital provides customized structured financing to investors throughout the United States. We specialize in debt and equity placement ranging from $2 Million to $100 Million and have financed over $700 Million for our clients since inception. We focus on independent financial advising with an entrepreneurial mindset, market vigilance and personalized attention to every client.
https://towercapllc.com/wp-content/uploads/2020/01/Tower-Capital-Secures-a-60M-Loan-for-Liv-Goodyear.jpg
372
616
admintower
https://towercapllc.com/wp-content/uploads/2020/04/Tower-Capital-Logo-copy.png
admintower
2020-01-07 18:36:00
2020-01-07 18:36:00
Tower Capital Secures a $60M Loan for Liv Goodyear