Phoenix Sees Surge in Capital Placement at Start to 2019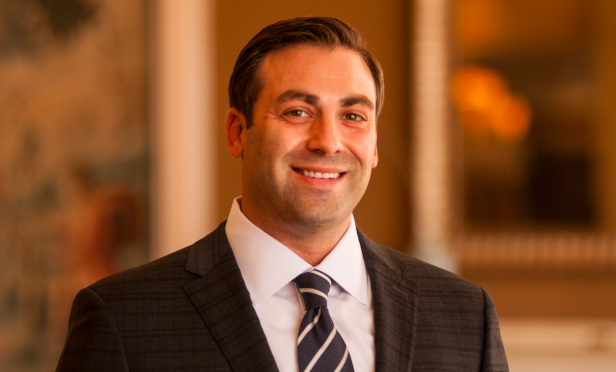 Tower Capital closed $27 million in transactions the first quarter, and have $150 million built up in the pipeline to close in the second quarter.
At the start of the year, there was strong capital activity in the Phoenix market. Tower Capital, for example, closed $27 million in capital transactions and has another $150 million in the pipeline to close in the second quarter. According to the firm, low interest rates, strong population growth and out-of-state investment—thanks to higher yields than in other markets—is driving the increased capital activity in the market.
"There is significant demand from both local investors who can locate the hard to find off-market deals that others may miss, along with significant demand from out of state investors," Adam Finkel, principal at Tower Capital, tells GlobeSt.com. "We are seeing tremendous activity from investors throughout California, Vancouver, and Toronto, where cap rates are incredibly low. Phoenix has many strong economic drivers as well as warm climate, which keeps activity strong." Tower's transactions in the first quarter include acquisition financing, cash-out refinancing and bridge deals. The volume is significantly higher compared to the start of 2018 and higher compared to the company's historical average. "Our deal volume is up significantly over last year, which was already a stellar year for production," says Finkel. "This year we have consistently had three to four time more transactions in closing than our historical average, and as soon as one closes another one takes its place. The number of capital advisors we have has grown as well, contributing to the increase in production. But anecdotally all of our capital partners seem to be incredibly busy right now. Last year Tower Capital closed just under $200 million in loan origination volume and this year we anticipate $300-plus million." Most investors are taking advantage of the low interest rate environment, and Finkel says that most clients are looking to lock in low rates. "Most investors realize we are in an incredibly low interest rate environment," he says. "On stabilized assets, our clients are mostly seeking to lock in long term, low interest rates, with possibly some interest-only payments on the front end to increase cash flow, which can be applied towards property renovations. In addition, the demand for bridge loans on value-add repositionings is very high."
This has also fueled the market for redevelopment projects and construction financing. "We are still seeing many older, or partially-renovated properties, being given much higher end capital improvement packages than we have seen people get away with in past years," says Finkel. "Now that we are in a more mature market cycle, the value-add investors really need to step up their game in order to attract the higher paying tenants over their area competitors. The bridge lending space is extremely competitive right now and we have numerous options for these types of projects."
Looking ahead to the second half of the year, Finkel expects the activity to remain strong, especially as the economy is expected to remain strong and interest rates low. "Despite political uncertainty, the overall economy is strong and the local Phoenix economy is very strong," he says. "As long as interest rates remain low I do not foresee the activity subsiding in the second half of 2019."
By Kelsi Maree Borland | May 14, 2019 at 04:00 AM
View article online: GlobeST.com
---
About Tower Capital:
Tower Capital was founded to enable owners of commercial real estate to achieve their investment goals with the least amount of time, energy, and cost, while creating surety of execution and peace of mind.
Established in 2015 and headquartered in Phoenix, Arizona, Tower Capital provides customized structured financing to investors throughout the United States. We specialize in debt and equity placement ranging from $2 Million to $100 Million and have financed over $500 Million for our clients since inception. We focus on independent financial advising with an entrepreneurial mindset, market vigilance and personalized attention to every client.