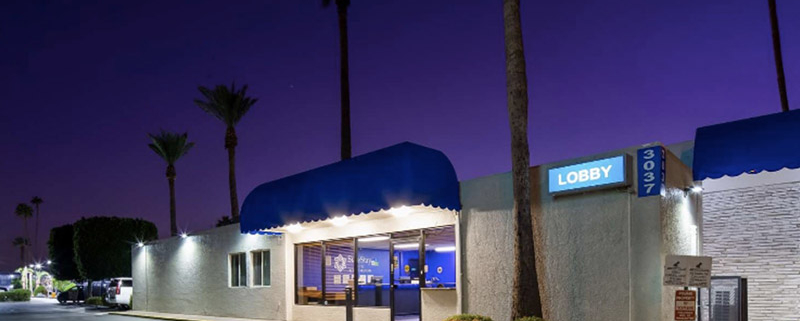 SureStay by Best Western – Phoenix, AZ
Loan Amount: $4,000,000
Purpose: Cash Out Refinance
Capital Source: Bank
LTV: 60%
Term: 5Yr Fixed / 10Yr Term
Rate: 4.75%
Amortization: 25 Years
Prepay: 1% Prepay Penalty
Transaction Details:
Tower Capital recently arranged the financing for a 95-key SureStay by Best Western, located in Phoenix, Arizona. The limited service hotel sits on 1.88-acres and is close proximity to Sky Harbor International Airport.  The property was originally built in 1969 with the latest renovation completed in the middle of 2019 which converted the asset from an Econo Lodge by Choice to the current flag.  These renovations include flat screen TV's, in room appliances and FF&E, LED exterior lighting, free WiFi, new Best Western beds, bathroom vanities & mirrors with LED lighting, upgraded lobby & breakfast room and more.  As this hotel is located close to the airport, the owner offers a "Park, Sleep and Fly" discount so guests can keep their car parked at the hotel, instead of the airport. 
Part of the difficulty on the transaction was that this hotel is comprised of exterior corridors, which are out of favor with most lenders.  In addition, even though the loan provides lower leverage, the borrower was aiming to refinance all his cash out of the deal.  Despite these challenges, Tower Capital was able to find the ideal lender through its relationships with local banks.  This 10-year loan offers a fixed interest rate of 4.75% for the first 5 years and a 25 year amortization.  In case the borrower ever decides to pay it off early, the prepay penalty is only 1%. 
About Tower Capital:
Tower Capital was founded to enable owners of commercial real estate to achieve their investment goals with the least amount of time, energy, and cost, while creating surety of execution and peace of mind.
Established in 2015 and headquartered in Phoenix, Arizona, Tower Capital provides customized structured financing to investors throughout the United States. We specialize in debt and equity placement ranging from $2 Million to $100 Million and have financed over $700 Million for our clients since inception. We focus on independent financial advising with an entrepreneurial mindset, market vigilance and personalized attention to every client.