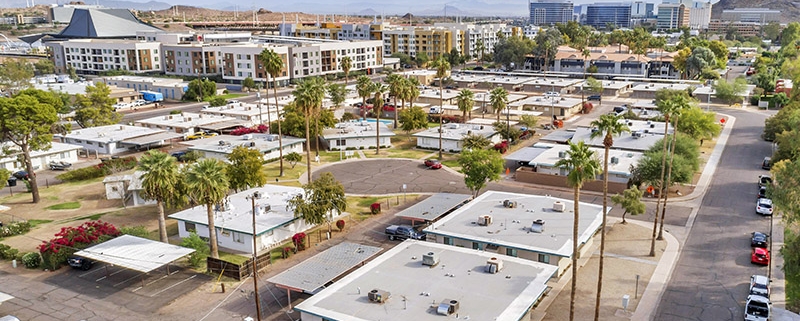 Small Balance Multifamily Acquisition – Tempe, AZ
Capital Source: Fannie Mae
Purpose of Loan: Acquisition
Loan Amount: $995,000
LTV: 65%
Rate: 3.70%
Term: 12 Years
Amortization: 5 years IO followed by a 30 Year Amortization Schedule
Prepayment: Yield Maintenance
Recourse: Non-Recourse
Transaction Details:
Tower Capital has secured a $995,000 Acquisition loan for an 8-unit multifamily property located in Tempe, Arizona near Arizona State University. The property was originally completed in 1972 and has was renovated by the seller in 2018.
The 12-year loan provides the borrower with 5 years of interest only payments. Leverage was limited to 65% LTV in order to offer the borrower with a lower interest rate, more years of interest only payments, and fewer COVID-related holdbacks than a full leverage loan would have. Closing costs were included in the financing, which equated to 69% of the actual price paid for the property.
Tower Capital's client was a California-based investor who had experience renovating, leasing, and selling high-end single-family properties in the Bay area, but did not have any previous multifamily experience. Tower's team was extremely hands-on, guiding the borrower and his team through the loan process to ensure a smooth and successful closing.
About Tower Capital:
Tower Capital was founded to enable owners of commercial real estate to achieve their investment goals with the least amount of time, energy, and cost, while creating surety of execution and peace of mind.
Established in 2015 and headquartered in Phoenix, Arizona, Tower Capital provides customized structured financing to investors throughout the United States. We specialize in debt and equity placement ranging from $2 Million to $100 Million and have financed over $1 Billion for our clients since inception. We focus on independent financial advising with an entrepreneurial mindset, market vigilance and personalized attention to every client.