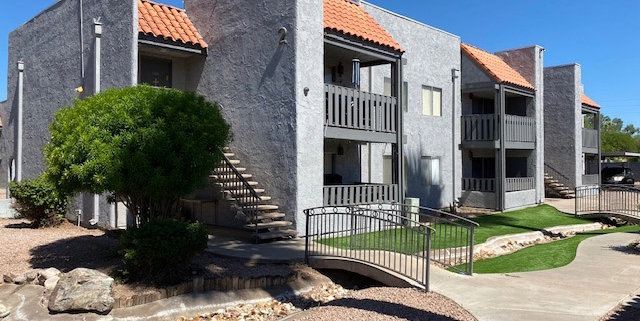 Rate & Term Multifamily Refinance – Mesa, AZ
Capital Source: Fannie Mae
Purpose of Loan: Refinance
Loan Amount: $3,000,000
LTV: 55%
Rate: 3.29%
Term: 10 Years
Amortization: 20 Years
Prepayment: 9.75 Year Yield Maintenance
Recourse: Non-Recourse
Transaction Details:
Tower Capital helped source a $3,000,000 refinance of an 80-unit multifamily property in Mesa, AZ.  The borrower purchased this two-story, walk-up in June 2015.  He has made improvements to both the interior and exterior of the property and at closing, the occupancy was 100%.
The borrower had his loan coming due and was not interested in any cash out options. The small balance Fannie Mae loan provided the borrower with a 10-year fixed term at 3.29%.  The borrower's number one priority was paying down the loan and Tower was able to structure a customized 20-year amortization schedule.
The main challenge with the transaction was that the borrower had a hard loan maturity that was quickly approaching, during a time when transactions were generally moving at a much slower pace due to COVID. Tower's entire team was up for the task. A loan package was completed and term sheets provided to the borrower within a few days of engagement.  Tower's stellar closing team had all hands on deck to quickly schedule 3rd party site visits, gather all required lender due diligence, and coordinate with title & escrow, lender legal, closing, and underwriting, along with the borrower's team, to meet the deadline. While Fannie Mae loans typically take 45-60 days to complete, the financing for Greenbrook was secured in just 30 days.
About Tower Capital:
Tower Capital was founded to enable owners of commercial real estate to achieve their investment goals with the least amount of time, energy, and cost, while creating surety of execution and peace of mind.
Established in 2015 and headquartered in Phoenix, Arizona, Tower Capital provides customized structured financing to investors throughout the United States. We specialize in debt and equity placement ranging from $2 Million to $100 Million and have financed over $1 Billion for our clients since inception. We focus on independent financial advising with an entrepreneurial mindset, market vigilance and personalized attention to every client.