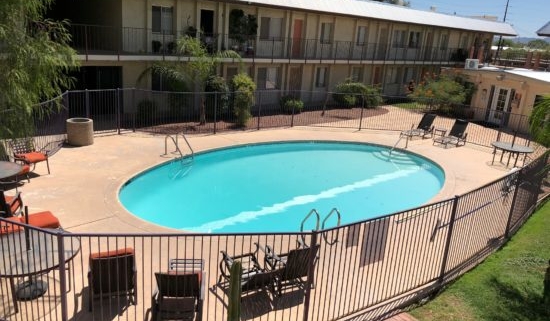 Pueblo Springs – Tucson, AZ
Loan Amount: $1,878,500
Purpose: Acquisition Loan Bridge
Capital Source: Private Lender
LTV: 65%
Term: 12 Months
Rate: 8.25%
Prepay: 6 Months Guaranteed Interest
30-Day Close
Transaction Details:
Pueblo Springs is a 75-unit class "C" garden style apartment complex located at 3003 N. Alvernon Way in Tucson. The seller was an out of state investor who was not maximizing the property's potential, with 16% vacancy at the time of purchase. Towers Capital's client, a local, experienced sponsor with a growing multifamily portfolio, acquired the property in an off-market transaction for $2,460,000. The all-in the total project cost is estimated to be $2,890,000 or $38,533 per unit. The borrower plans on spending around $430,000 in capital improvements, which include new exterior paint, parking lot and branding, along with the installation of energy efficient low flow toilets, thermostats, and solar panels. These renovations will allow the borrower to increase rents and decrease expense costs, thereby boosting NOI and value of the property.
The Private Loan secured by Tower Capital was closed in 30 days, with no 3rd party reports required. In addition, the lender allowed a subordinated mezzanine loan up to 80% loan-to-cost, limiting the amount of equity needed to be raised from investors.
About Tower Capital:
Tower Capital was founded to enable owners of commercial real estate to achieve their investment goals with the least amount of time, energy, and cost, while creating surety of execution and peace of mind.
Established in 2015 and headquartered in Phoenix, Arizona, Tower Capital provides customized structured financing to investors throughout the United States. We specialize in debt and equity placement ranging from $2 Million to $100 Million and have financed over $500 Million for our clients since inception. We focus on independent financial advising with an entrepreneurial mindset, market vigilance and personalized attention to every client.