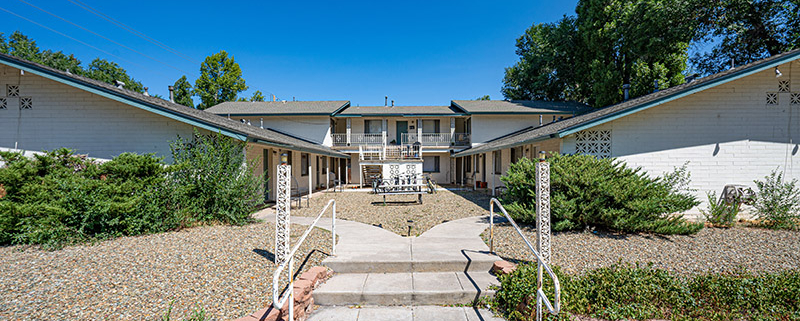 Multifamily Reposition Financing – Flagstaff, AZ
Loan Amount: $1,515,000
Purpose: Acquisition Loan
Capital Source: Private Debt Fund
LTC: 80%
Term: 24 Months
Rate: 7.5%
Amortization: Interest Only
Prepay: None
Non-Recourse
Transaction Details:
Tower Capital has arranged a $1,515,00 acquisition bridge loan to reposition a 10-unit, C-class, multifamily property in northern Arizona. The loan represents 80% of total project cost at a competitive 7.5% fixed interest rate. No interest reserve was required, and the lender's capital improvements funds go in before the borrower's, limiting the amount of equity the sponsor had to contribute at close.
The community is located in a dynamic neighborhood in downtown Flagstaff which is a regional tourist destination for those looking to flee the Phoenix/Tucson heat in the summertime, and get a taste of snowy weather in winter.
The property had been under the same private ownership for many years and provided Tower's client with a value-add opportunity to renovate and raise rents. The plan is to complete exterior renovations, including new paint and landscaping upgrades, soon after acquiring the asset, and then to spend approximately $25k per unit for interior renovations as the leases roll. The repositioning of the asset is expected to increase rental income by an additional sixty percent. Upon stabilization, the borrower plans to refinance and hold the property long term.
About Tower Capital:
Tower Capital was founded to enable owners of commercial real estate to achieve their investment goals with the least amount of time, energy, and cost, while creating surety of execution and peace of mind.
Established in 2015 and headquartered in Phoenix, Arizona, Tower Capital provides customized structured financing to investors throughout the United States. We specialize in debt and equity placement ranging from $2 Million to $100 Million and have financed over $700 Million for our clients since inception. We focus on independent financial advising with an entrepreneurial mindset, market vigilance and personalized attention to every client.