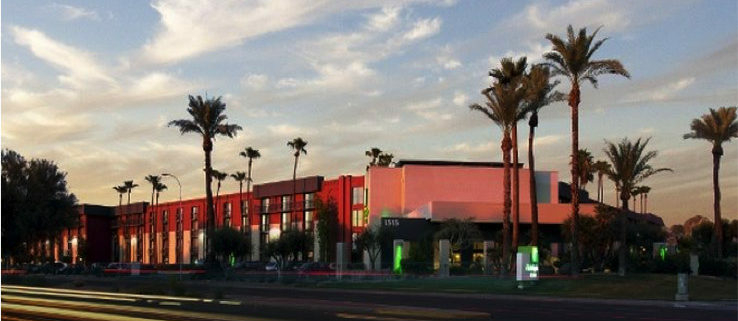 Holiday Inn & Suites – Phoenix, AZ
Loan Amount: $15,375,000
Capital Source: REIT
Purpose of Loan: Acquisition Bridge
LTC 75%
Term: 3+1+1
Flexible Prepayment
Non-Recourse
Interest Only Payments
Transaction Details:
Holiday Inn is a 228 key full service hotel built in 1981 and located in Phoenix, Arizona. Having close proximity to Sky Harbour airport and renovated in 2011, the borrower is performing extensive capital improvements including a major renovation of the hotel's restaurant.
The client's objective was to add value through additional capital improvements, as well as by producing operational efficiencies through the use of shared staff and management from another hotel asset they own in the vicinity.
Tower Capital was not only able to accomplish the client's financing objectives, but was able to do so within a 30-day timeframe. The 75% loan-to-cost loan was inclusive of both renovation costs as well as working capital.
About Tower Capital:
Tower Capital was founded to enable owners of commercial real estate to achieve their investment goals with the least amount of time, energy, and cost, while creating surety of execution and peace of mind.
Established in 2015 and headquartered in Phoenix, Arizona, Tower Capital provides customized structured financing to investors throughout the United States. We specialize in debt and equity placement ranging from $2 Million to $100 Million and have financed over $500 Million for our clients since inception. We focus on independent financial advising with an entrepreneurial mindset, market vigilance and personalized attention to every client.