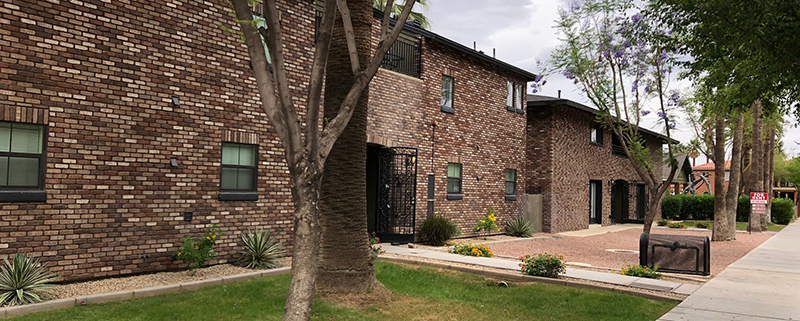 Chester Place – Phoenix, AZ
Loan Amount: $1,045,000
Purpose: Acquisition
Capital Source: Fannie Mae SBL
LTV: 55%
Term: 15 Years
Rate: 4.1%
DSCR: 1.55x
Amortization: Full Term IO
Prepay: Yield Maintenance
Non-Recourse
Transaction Details:
Chester Place is an 11-unit multifamily property located in the midtown submarket of Phoenix, Arizona. The borrower, a high net worth private investor based in California, acquired the asset in February 2015. The property has been meticulously maintained and benefits from a stellar property manager who lives onsite. Capex of approximately $25,000 has been spent for re-roofing, electrical panel updates and a remodel of laundry facility.
The non-recourse Fannie Mae Small Balance Loan provides the borrower a low rate of 4.1% fixed for 15 years. Due to the very low leverage the lender was able to offer full term interest only payments, providing exceptional monthly cash flow.
About Tower Capital:
Tower Capital was founded to enable owners of commercial real estate to achieve their investment goals with the least amount of time, energy, and cost, while creating surety of execution and peace of mind.
Established in 2015 and headquartered in Phoenix, Arizona, Tower Capital provides customized structured financing to investors throughout the United States. We specialize in debt and equity placement ranging from $2 Million to $100 Million and have financed over $700 Million for our clients since inception. We focus on independent financial advising with an entrepreneurial mindset, market vigilance and personalized attention to every client.