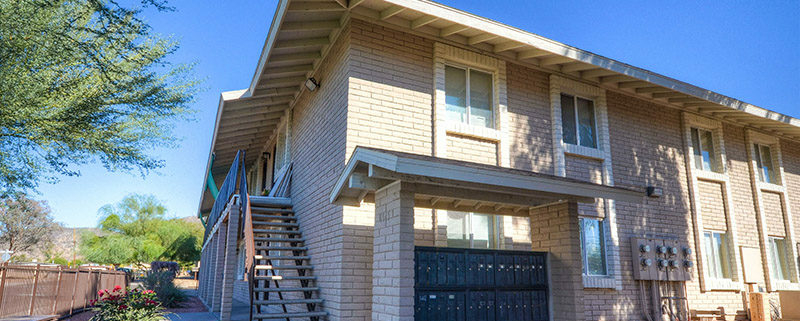 9645 N. 11th Ave – Phoenix, AZ
Loan Amount: $1,170,000
Capital Source: Freddie Mac
Purpose of Loan: Acquisition
LTV: 75%
Term: 10 Years
Interest rate: 4.63%
Amortization: 30 Years
Prepay: Stepdown
Non-Recourse
Transaction Details:
Tower Capital's client, an out of state, private investor, recently purchased the 30 unit multifamily property located at 9645 North 11th Avenue in Phoenix, Arizona for $1,560,000 or $52,000/unit. The property was acquired utilizing a small balance Freddie Mac loan, which offered non-recourse financing at a 4.63% interest rate, fixed for 10 years. The borrower chose to utilize a step down prepayment structure in order to provide some flexibility should they decide to sell later in the loan term.
The challenge was that the borrower is an out of state investor with no ties to the Phoenix market and no multifamily investment experience. Since he required have full leverage to make the deal feasible, none of the local banks or credit unions could get comfortable with the deal due to the investor profile. Furthermore, high interest private money options were not attractive to the borrower. Tower Capital was ultimately able to leverage its close relationships with the Freddie Mac seller-servicers to successfully  finance the property through the Freddie Mac Small Balance Loan program. This was accomplished by placing strong emphasis on the reputable, local 3rd party management company who would be managing the day to day operations of the asset, as well as highlighting the borrowers financial strength.
About Tower Capital:
Tower Capital was founded to enable owners of commercial real estate to achieve their investment goals with the least amount of time, energy, and cost, while creating surety of execution and peace of mind.
Established in 2015 and headquartered in Phoenix, Arizona, Tower Capital provides customized structured financing to investors throughout the United States. We specialize in debt and equity placement ranging from $2 Million to $100 Million and have financed over $500 Million for our clients since inception. We focus on independent financial advising with an entrepreneurial mindset, market vigilance and personalized attention to every client.