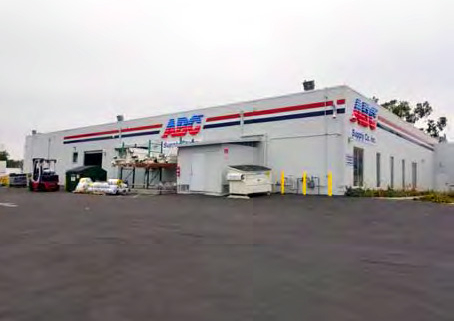 7250 Convoy Court – San Diego, CA
Loan Amount: $2,200,000
Purpose: Refinance
Capital Source: Bank
LTV: 25%
Term: 10 Years
Rate: 4.37%
Prepay: Yield Maintenance
Transaction Details:
7250 Convoy Court is a 25,556 SF industrial property located in San Diego, California. The property rests on 2.67 acres and is located specifically in Kearny Mesa, a suburban community within the city of San Diego. Kearny Mesa is a major industrial and commercial area for northern San Diego, and the property benefits from access to four major freeways: Interstate 805, Interstate 15, State Highway 163, and State Highway 52. In addition, Miramar Naval Air Station is situated to the north of the community.
Originally built in 1972, the property was recently given a major facelift by the existing ownership while in between tenants in 2017. The building is currently 100% occupied by two credit tenants with new 10-year leases and it also enjoys cell phone tower income.
The borrower is a high net worth investor based in Southern California and is a repeat client of Tower Capital. The borrower initially had received loan terms through a direct relationship with a credit union and came to Tower seeking a better deal. Through Tower Capital's relationships, a California-based bank was able to offer a significantly lower interest rate than what was on the table, saving the borrower $160,000 over the life of the loan.
About Tower Capital:
Tower Capital was founded to enable owners of commercial real estate to achieve their investment goals with the least amount of time, energy, and cost, while creating surety of execution and peace of mind.
Established in 2015 and headquartered in Phoenix, Arizona, Tower Capital provides customized structured financing to investors throughout the United States. We specialize in debt and equity placement ranging from $2 Million to $100 Million and have financed over $500 Million for our clients since inception. We focus on independent financial advising with an entrepreneurial mindset, market vigilance and personalized attention to every client.