Here's why Arizona remains an attractive market for investors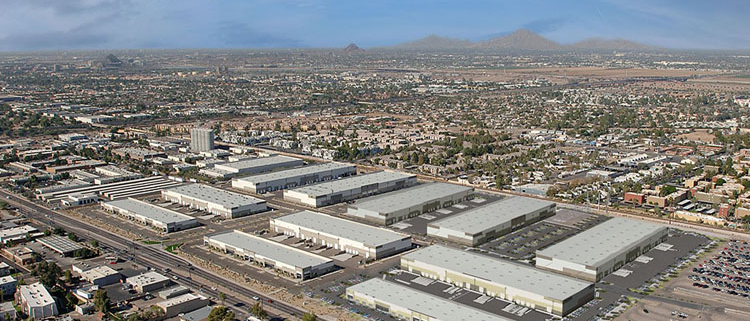 Development doesn't happen
 without funding. New projects are built with investment capital, and that capital has been flowing freely into Arizona for projects that span the market spectrum. 
But will the capital keep flowing into the market, and if so, where will it be focused? AZRE Magazine posed these questions to investment capital experts Rodney Riley, director of acquisitions and development for Caliber Development and Adam Finkel, CCIM, principal and founder of Tower Capital.
AZRE: Reflect a little on how the views of the Arizona market have changed since 2010 for investors and lenders?
Adam Finkel: Arizona was one of the hardest-hit states in the Great Recession, and it has always been known as a "boom and bust" town, which has kept many investors at bay. For many years following the recession, capital was afraid to come to Phoenix and we didn't get much love. Fast forward to 2019 and it seems we are one of the most attractive markets in the country for capital investment, for the reasons I have listed above. Furthermore, we have greatly diversified our economy and remain undersupplied for housing, and it seems like the inventory in most asset classes is in balance. About three years ago, I began noticing that private equity groups from the coasts started to become more interested in Phoenix as they learned more about the market dynamics and saw how we have strong fundamentals now. As folks become more exposed to the amazing opportunities our state has to offer, word has gotten out.
Rodney Riley: In every recession since 1980 Arizona presented the same common negative traits. What has changed since the great recession is that the fundamentals of supply and demand have remained equalized. Population growth has been outstanding and has ushered in a new era of "tech" jobs that are here to stay. Arizona State University has strengthened the appearance of the state on a worldwide platform because of great strides in innovation and the politicians in the State, starting with Governor Ducey, are pro positive business growth. The state's view has been changed much in the same way as ASU. For many years ASU was named as the No. 1 party school in the nation. Now ASU is the No. 1 school for innovation in the country. This sea change results in incredibly positive outcomes for people living, working and playing in Arizona.
AZRE: Will Arizona continue to see a healthy amount of capital flowing into developments in the state?
RR: Yes, I believe that Arizona will continue to see healthy and even increasing levels of capital flow seeking investments. It has been well-publicized that Arizona has risen to the top of the rankings for commercial real estate investors over the last few years. The turnaround has happened as a result of several factors. Peak housing starts pre-recession were based widely on absentee ownership and speculation in an economy yielding mostly low wage back-office operations, tourism and real estate centric employment. In the post-recession period, the real estate industry has taken a more tempered approach to speculation. As a result of the longer than normal climb out of recession, a positive in hindsight, and a subdued appetite for construction, the overall market has been viewed much more positively as a market with restraint. "California Flight" from over-regulation, upward housing and wage pressure has brought Arizona into clear focus for many from our neighboring state. Couple this with Arizona State University being named as a top school for innovation and the number of high paying "tech" jobs attracted to Arizona, the trajectory is clearly on the upswing for the state.
AF: With an attractive climate, lack of natural disasters, pro-business environment and strong population growth, Arizona will continue to see a healthy amount of capital flowing in for developments. Arizona still has abundant land that is ripe for development, especially as the Valley continues to expand. The I-10 and Loop 303 interchange will remain a catalyst for growth in the West Valley for the foreseeable future. The Southeast Valley (Tempe, Chandler, Gilbert, Mesa) should also continue its momentum.
AZRE: What markets are Arizona's main competitors for capital investment?
AF: Texas is probably our biggest competitor in trying to lure investors and business from primary coastal markets like California. Denver also has seen a lot of influx from outside investors. In addition, smaller markets like Salt Lake City and even Boise have been gaining some momentum.
RR: The spotlight on Phoenix and the viability of its investment market has put it squarely in competition with the best markets in the country. Institutional investment is more common today than in the past and we know from experience that once the pattern has been established others will follow. As Arizona continues to be one of the top markets in the country for population and employment growth, investors have taken notice and these factors will continue to drive capital investment into the foreseeable future.
REAL ESTATE | 15 hours ago | STEVE BURKS
Read entire article on AZ BIG MEDIA
About Tower Capital:
Tower Capital was founded to enable owners of commercial real estate to achieve their investment goals with the least amount of time, energy, and cost, while creating surety of execution and peace of mind.
Established in 2015 and headquartered in Phoenix, Arizona, Tower Capital provides customized structured financing to investors throughout the United States. We specialize in debt and equity placement ranging from $2 Million to $100 Million and have financed over $1 billion for our clients since inception. We focus on independent financial advising with an entrepreneurial mindset, market vigilance and personalized attention to every client.
https://towercapllc.com/wp-content/uploads/2020/02/Here's-why-Arizona-remains-an-attractive-market-for-investors.jpg
500
750
admintower
https://towercapllc.com/wp-content/uploads/2020/04/Tower-Capital-Logo-copy.png
admintower
2020-02-06 18:42:31
2020-02-06 18:42:31
Here's why Arizona remains an attractive market for investors